Thistlefur is a brown tabby and white she-cat with amber eyes. She is an older soldier of ShadeClan and is the littermate to the Clan's healer, Sparrownose. During her service to ShadeClan, the she-cat has mentored Lilyheart and Blackpaw.
She is described as a loyal soldier, but, she has problems with the obvious societal differences between herself and her own brother. Thistlefur, however, isn't known for going against her leader's word as she much more of a sheep than a wolf.
Description
Appearance
Coming Soon
Character
Coming Soon
Abilities
Coming Soon
Biography
Roleplay
Coming Soon
Lineage
Brother:
Sparrownose: Living
Relationships
Coming Soon
Quotes
Coming Soon
Images
Life Image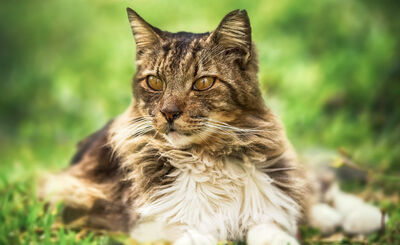 Pixels
Please do not edit this gallery unless instructed to.